Welcome to Happening in Sonoma County!
There's more than wine tasting in Sonoma County!
This is your guide to authentic and eclectic local entertainment.
We're looking forward to seeing you here often!
---
There's so much to see and do in Sonoma County!
You can enjoy a fun festival, dance to fabulous home-grown music, hike among wildflowers, visit art galleries or see a play. You'll find it all on Happening in Sonoma County!
Submitting your event
If it's entertainment and it happens in Sonoma County, we want to help you spread the word! Use our easy form to submit your event.
Don't miss a thing!
Sign up for our weekly email update to find out what's coming up.
You can also follow us on Facebook and Instagram.
Advertising
Happening in Sonoma County is the place to be seen by on-the-go locals and visitors. Find out how to promote your event or your business with premium advertising on every page and alongside every event.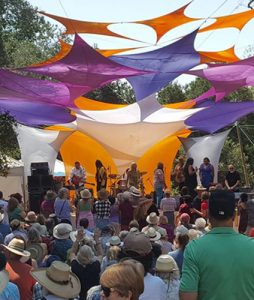 More About Us
Happening in Sonoma County is lovingly curated by Deborah Wiig.
Concept and web design by Deborah Wiig Communications.
Calendar integration and web hosting by EPHost, website design and hosting for over 15 years; 24×7 Support.
Contact us
Use the easy Submit Form to list your event.
For anything else, please contact us.
---
Deborah Wiig Communications:
Marketing Services for small businesses, nonprofits, consultants.
Grow your business with more effective website content, email and social media marketing. On-demand copy editing.