Arts & Cultural Experiences in Sonoma County
Enjoy these virtual and live experiences!
Also, be sure to check out Current Gallery and Museum Exhibitions by Satri Pencak
The Imaginative World of William Caldwell at Petaluma Historical Museum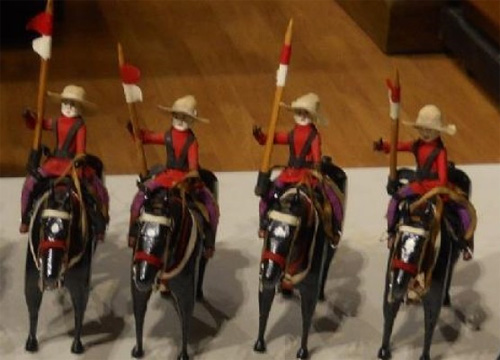 Weekends through Dec. 19.
Carved out of blocks of wood, decorated with leather and metal hardware, the Caldwell folk art becomes a world of imagination. Originally on display in local businesses, including Lombardi's Men's Store, Floral Chalet and Simoni's Clock Shoppe. The PMA received the collection after his passing in 1992.
Also introducing woodworking artist Christian Wall and his custom made Petaluma-centric models to be sold, with proceeds benefiting the Museum.
Museum of Sonoma County
Artistry in Wood Spotlight – Michael Palace Design – Palace of Earth
In this video, we take a closer look at Michael Palace's process and works, which have been featured in prior years' Artistry in Wood exhibitions. Palace has two pieces in the 2020 Artistry in Wood exhibition.
Sonoma County Philharmonic
"During the past year we have tried to find ways to deliver our music but Covid-19, an intense fire season and frequent power shutoffs made it difficult. So for now, please enjoy our 2017 concert recording of Dvorak's "In Nature's Realm," paired with artwork by local artist Wendy Brayton depicting daily life around Sonoma County.
Sculpture Garden at Museum of Sonoma County
Open to visitors Thursday-Sunday, 10am-1pm. Free admission.
Established in 2011, the museum's garden was designed by landscape architect Frederic Warnecke. The garden's elements were chosen to evoke the landscape of Sonoma County: its rolling hills, grass, and trees. Plants, such as the olive and ornamental plum trees, reference the region's agricultural heritage amid a dozen featured artworks.
Petaluma Readers Theatre Presents: 19th – The Journey to Ratification
Cloverdale Sculpture Trail
Through April 27, 2022
The high quality of the contemporary sculptures displayed in Cloverdale range from the humorous to thought provoking and some with a message or story. The once-a-year changing of the sculptures are enjoyed and experienced by residents and tourists on the downtown streets of Cloverdale. The 2020-2022 brochure is now available to be downloaded or picked up in numerous locations in the Cloverdale business district.

Enjoy this fun, virtual online activity from The Museum of Sonoma County!
.

Oh no! You were enjoying an exclusive behind-the-scenes tour of the Museum's collection, when the door locked behind you!
Search for clues in our collection storage room to help you escape.
A fascinating history lesson!
This year, our historic Post Office building turned 110-years-old! To celebrate this incredible anniversary, we're taking a look back at the building's history. Did you know the Museum of Sonoma County building, originally built as a Post Office, was moved two blocks to its current location!? Narrated by Peter Coyote.