How we can support local in Sonoma County
Our support of our local organizations and venues now will determine which ones are still standing on the other side of this.Here's how you can make a difference:
---
Entertainment resources
---
Rialto Cinemas Located in Sebastopol, Rialto Cinemas is Sonoma County's home for the best in big screen entertainment featuring films from around the world as well as captured live performing arts events on the big screen. We have been closed by governmental order since March 17th due to COVID-19. We are working to maintain our business. Each Saturday we offer Popcorn Pick-Up from 4:30 to 7:30. We also have on-line Virtual Cinema selections and a GoFundMe campaign to help us through this pandemic closure. To order popcorn and treats for Popcorn Pick-Up, visit us here. .To donate to our GoFundMe, please visit us here..To visit our website for Virtual Cinema or to join our mailing list, visit us here.
Healdsburg Jazz Healdsburg Jazz is an organization that celebrates the indigenous American art form known as Jazz. Over the past two decades, the Healdsburg Jazz Festival has become a favorite local tradition with a growing national reputation. In addition to the annual festival, the non-profit 501(c)(3) organization sponsors numerous free music education programs in Healdsburg area schools for primary and secondary school students, as well as for adults, and presents a series of Jazz Master concerts throughout the year. Donate to Support Healdsburg Jazz...Join our community and become a Member...Join Our Mailing List..
Arts & Cultural resources
---
Sebastopol Center for the Arts Sebastopol Center for the Arts has been a key community focal point for over 30 years. This vibrant non-profit is normally a hive of activity and creativity. Pandemic closure has severely impacted events and income. Please support our continued efforts to engage, educate and entertain you in a virtual realm. You can support the Center by participating in events and classes. Become a member.Stream Sebastopol Documentary Film Festival movies. Buy art online.Donate.
Museum of Sonoma County The Museum of Sonoma County engages and inspires our diverse community with art and history exhibitions, collections, and public programs that are inclusive, educational, and relevant. The Museum opened its doors in 1985 as the Sonoma County Museum, housed in the historic 1910 post office, a landmark on the National Register of Historic Places. With multiple changing exhibitions and dozens of educational public programs per year, there is always something new to experience at the Museum! Online offerings include virtual experiences, video tours, art lessons, online programming, and more. Explore Online Content...Plan Your Visit...Become a Member...Make a Donation.
The Cloverdale Performing Arts Center The Cloverdale Performing Arts Center is a gem of culture in the middle of Cloverdale, the northern tip of Sonoma County. Providing a full season of theatrical pieces as well as continually bringing in a myriad of guest artists throughout the year, the theatre brings the community together through the arts. For more information about the Cloverdale Performing Arts Center, their upcoming projects, and how to support/donate; visit our website.
6th Street Playhouse Located in the historic Railroad District of Santa Rosa, 6th Street Playhouse has a long history of serving the community of Sonoma County. We provide a place for our community to come together to experience the joy, hope and wonder of live theatre. We love to bring you the joy! Our virtual season starts this October and our School of Drama has an exciting array of new classes. To keep our doors open until a time when we can come together, to laugh, cry and cheer in the theatre, we need your help now. To donate, please click here. To see what's happening at the playhouse, click here!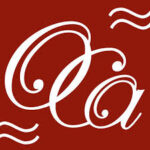 Occidental Center for the Arts OCA hosts 40+ live music events each year with touring acts and local performers. We produce art exhibits, offer classes, and host community events like the Fool's Parade. The pandemic has caused us to cancel all of our live programs, reducing our revenue by 60%. Still, we continue to offer free music and art programs for the community "virtually" online, supporting our musicians. Please help us stay afloat until we can safely resume our live events. You can make a tax-deductible donation or learn more about us on our website.
Conservation/Nature resources
---
Daily Acts North Bay Bohemian's "2020 Best Nonprofit of Sonoma County", Daily Acts takes a heart-centered approach to inspiring transformative actions that create connected, equitable, and climate-resilient communities. We do this by spreading solutions and models, investing in community leadership and environmental health, and building public and political will. The best way to support Daily Acts is by donating on our website. Be sure to check our events page for upcoming webinars and limited in-person volunteer opportunities.

Pepperwood At Pepperwood, we believe that our well being depends on the health of our natural world. Every day our team studies California's land, water, and wildlife so we can educate decision-makers, our community, and the next generation about how best to care for the earth. Because with guidance grounded in science, we can all take action to sustain the planet that sustains us. Here are ways you can support Pepperwood.
Stewards of the Coast and Redwoods Please consider a donation to our Fire Recovery Fund to support the staff efforts needed to mobilize volunteers for implementing fire recovery efforts in both Armstrong Redwoods State Natural Reserve and Austin Creek State Recreation Area, including Bullfrog Pond campground. Your contribution will also provide for replacement of burned infrastructure (water system, picnic tables, fencing, signage etc.), as well as purchase of needed equipment and supplies.
Sonoma Ecology Center Your support allows Sonoma Ecology Center to help Sonoma Valley adapt to global issues on a local scale. We are helping increase food security, preparing the land and community for fire, supporting a changed learning environment for students, mobilizing a new volunteer force, and increasing access to local produce and open space in Sonoma Valley. Sonoma Ecology Center needs your support to move us all towards a better future. Donate here or find volunteer opportunities.
Sonoma Land Trust Since 1976, Sonoma Land Trust has protected the land that sustains us. Together with our supporters, we are helping our community respond to wildfires and floods, and at the same time, protecting the plants, animals and landscapes for which Sonoma County is known. We are also working to provide more parkland for all. Please consider donating to your land trust — and help our community adapt to a changing world. Visit our Events page for upcoming online presentations.

Friends of the Petaluma River Friends celebrates and conserves the Petaluma River Watershed through education and stewardship. Our River Cleanups improve water quality. Our nature camps and Watershed Classroom program get youth outside, learning about their environment and gaining 21st century skills. Through community engagement and education, Friends addresses issues facing our local environment – from climate change to development of our natural resources. Donations to Friends will allow us to reach more youth and increase conservation efforts.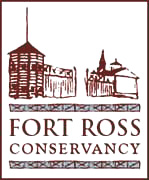 Fort Ross Conservancy Fort Ross Conservancy offers distance learning opportunities! We bring nature and history to the classroom through an interactive distance learning experience that students will never forget! Marine Ecology Program – Together we witness how the intersection of cultural & natural history offers a unique opportunity to learn ocean stewardship. Environmental Living Program – Our ELP allows students to experience the joys of history, exploring the interaction between people and their environment. Consider donating to the Fort Ross Education Fund so we can provide fee waivers for schools.

Jack London State Historic Park The healing benefits of nature are so abundant, so obvious and so important. By purchasing an annual Jack London State Historic Park pass, you are investing in the Park and all that it does and all that it stands for: the health, serenity and well-being of our community, the important firebreak it provides, the fresh air it generates and the living legacy of Jack & Charmian London. Purchase your annual pass on our website.
Recreation
---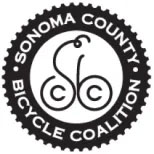 The Sonoma County Bicycle Coalition promotes bicycling for transportation and recreation and works to educate the community about bicycle safety and the benefits of cycling, including good health and protecting the environment. How you can support our organization and its mission: Become a member of the Coalition; Sign up for our classes and workshops; Donate to our Annual Campaign; Sign up for our newsletters; Request your school to be a part of our Safe Routes to School Program; Pledge to participate in Bike to Wherever Days; Sign up for our events; Follow our work on Social Media; Invite us to speak before your organization; Ride your bike!
The Floathouse Sonoma County's only river recreation project that's permitted and ready to finish: A kiosk, a long low dock and the widest variety of rental boats anywhere–all floating accessibly in Petaluma's turning basin. We're your river gym, your portal to family fun, your passport to nature. We'll offer summer boating camps, year-round classes, guided paddling tours (wildlife! history!), water workouts (SUP yoga, waterbike spin classes!) and river events for the whole community. Here's how your organization can be included on this page.