Nature & Recreation
Enjoy these virtual experiences brought to you by parks and nature organizations in Sonoma County!
Also see Where to Hike in Sonoma County.
Wild Wonders: Coast Redwood
Learn from Summer Swallow with Pepperwood Preserve why our redwoods live such long lives, and even survive wildfires!
Pepperwood's 3,200 acre preserve serves as a refuge for over 900 species of plants and animals. We are leaders in ecosystem-climate research, producing critical science to help guide our region's natural resource management and conservation planning.
Sonoma Ecology Center
How can people, land, water, and wildlife thrive in a fire-adapted landscape? For 30 years, Sonoma Ecology Center has worked with our community to enhance the ecological health of Sonoma Valley. We work to understand our local ecology and take action to keep people safer while supporting our environment.
Directed by Conor Hagen. Filmed while smoke from the LNU Lightning Complex fire was impacting Sonoma Valley.
Join Pepperwood Preserve for a close-up exploration of pollinators. Learn how and why these creatures work with flowers.
Hallberg Butterfly Gardens, a nine-acre non-profit wildlife sanctuary in West County
is now OPEN for self-guided tours by appointment. Visit their website for more information and to book a reservation.
Take Five With Jack – Ep. 7 A taste of the park
Join Jack London State Historic Park for a taste of Nature at the Oak Grove picnic area while we explore how to use our sense of taste to promote feelings of relaxation and joy.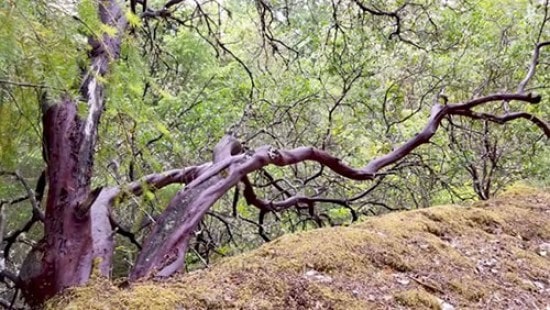 Wild Wonders: Manzanita
Pepperwood Preserve Environmental Educator Summer Swallow introduces us to the many forms of this classic California plant in this YouTube tour.
Watch Wild Sugarloaf – From the Critter Cam!
Enjoy this highlight reel featuring the creatures of Sugarloaf Ridge State Park and created by Guy Miller, a Park Stewards and Critter Cam team member. Thanks, Guy and the rest of the Critter Cam Team! And thanks to the stars – the animals!
Sugarloaf Ridge State Park is an amazing natural haven of 3,900 acres in Kenwood, located northeast of Kenwood in the Mayacamas Mountains between the Sonoma and Napa valleys. Visit Sugarloaf Ridge State Park!
From Sonoma Ecology Center
See what's below the surface of Sonoma Creek! Sonoma Ecology Center researcher Steven Lee made this beautiful video which includes sculpin, steelhead, crayfish, California roach, and the endangered California freshwater shrimp.
Click to see the full list of species our researchers saw.
Visit the Sonoma County Wildlife Rescue
Enjoy this live-stream session featuring an orphaned North American Beaver with veterinarian Dr. Dan Famini! (Keep watching… There are baby opossums too!)
Sonoma County Wildlife Rescue is dedicated to: the rescue, rehabilitation, and release of sick, injured, and orphaned wildlife; and the promotion, understanding, appreciation, protection and conservation of wildlife through both our Educational Outreach Programs and our advocacy efforts.
Enjoy this virtual tour that park staff created for you. At the park, see "The House of Happy Walls" museum, Jack London's grave, and the remains of "Wolf House," his dream house which was destroyed by fire. Trails lead hikers through fir and oak woodlands to views of the Valley of the Moon.Be sure to visit the park soon!
Deer Fawn Triplets at Sonoma Valley Regional Park!
Sonoma County Regional Parks' wildlife cameras recently captured some of the first fawns of the year.
While twins are often the norm, deer will bear triplets about 15-20% of the time if their numbers are in balance with quality habitat that can support them. It is often a sign of a healthy deer population.
Sonoma Meditation: Sonoma Creek
Come down by the river as we explore Sonoma Creek, the 33-mile long waterway that flows from Hood Mountain to the wetlands of San Pablo Bay, passing through Kenwood, Glen Ellen, The Springs, City of Sonoma and The Carneros. Today we are at Eldridge, just outside Glen Ellen.
Best enjoyed full screen and with sound on – or you'll miss the babbling brook and the birds calling from the trees.