Performing Arts in Sonoma County
Enjoy these performing arts experiences, presented by local organizations, online at home!
Mars Station Chrysalis
a 6-week Zoom series.
Written by local playwright, Carol Keig, directed by Dan Stryker
​
What's it like to spend a year stuck indoors with the same 6 people…on Mars?
This hilarious six-week series follows the crew of Mars Station Chrysalis. Their mission is to build a self-sufficient colony while studying family life on the red planet.
But are six people enough? Sometimes, it's too many.
​This will be a 20 – 30 minute weekly installment each week from April 17 – May 22
Links to each installment will be sent to ticket purchasers via a weblink.
Tickets are $30 for the entire series.
EAT THE RUNT
Written by Avery Crozier | Directed by Argo Thompson
You, the audience cast the show as 8 actors vie for 7 roles.
A satirical piece which turns its sharp eye on political correctness, office politics, sexual harassment, religious persuasions, and societal and cultural norms.
LIVE INTERACTIVE ZOOM SHOWS — May 1 – May 9 — Tickets $15-30​
ON-DEMAND — May 10 -23, 2021 — Tickets $15
Pegasus Theater Company presents Popcorn and Pajamas
Like most Sonoma County theater companies, Pegasus has been unable to present indoor plays this past year due to the COVID pandemic. But Darlene Kersnar, a veteran Pegasus director and actor, has turned two of our Tapas New Short Play Festival plays into videos. Now you can curl up on your couch in pajamas or sweatpants, pop some corn, and watch these videos at your leisure. Just click on below to view Aunt Velma Considers Changing Religion by John Arnold and Turtle Shopping by Scott McMorrow. If you enjoy these plays, please consider making a donation to support local community theater.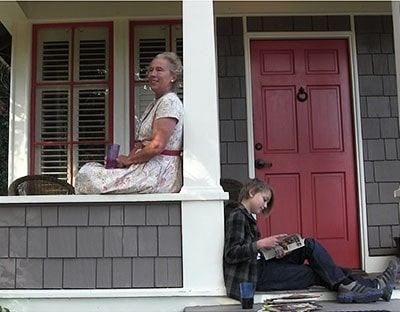 Aunt Velma Considers Changing Religion – A comic ten-minute solo chat by an elderly Catholic woman in small town northern Michigan, who shares her front porch musings with a visiting ten-year-old nephew. Noel Yates and Adrian Dillon-Kopf.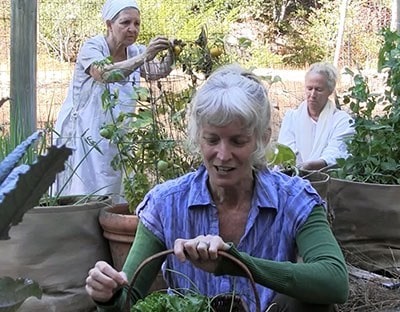 Turtle Shopping – This play follows a family's soup recipes from grandmother's 1900 Atlantic crossing to the soups made by her daughter and granddaughter. Lois Pearlman, Jen H.L.S. and Noel Yates.
Sonoma County Philharmonic
"During the past year we have tried to find ways to deliver our music but Covid-19, an intense fire season and frequent power shutoffs made it difficult. So for now, please enjoy our 2017 concert recording of Dvorak's "In Nature's Realm," paired with artwork by local artist Wendy Brayton depicting daily life around Sonoma County.
The Two Gentlemen Of Verona presented by Raven Performing Arts Theater
"Morning Glow" from PIPPIN – 2019 Summer Rep Company Virtual Choir
One month ago, the Summer Repertory Theatre 2019 Company decided to come together to perform a piece from last season in recognition of this summer's cancelled season and as a message of hope to everybody impacted by the coronavirus crisis. In the weeks since we made this plan, the racial and structural inequalities in our country have once again made themselves glaringly obvious with the murders of George Floyd, Breonna Taylor, Ahmaud Aubrey, and Rayshard Brooks and demonstrations of police brutality and injustice across the country.
Raven Players Plays-in-Place 24/7 Greatest Hits, Vol. 1
Enjoy any time!
"We took some of our favorite plays from the past seven years of Raven 24/7 and recreated them as radio plays. Representing themes like Welcome to Hell, Adulting is Hard and Faking It, these seven ten-minute plays are fun, lively and – short! Please make a donation to support the arts in our community.
Virtual Chamber Music Concert – Santa Rosa Symphony Youth Orchestra
See concert program. Donate now to keep the music alive.
One Stone [Einstein] at Cinnabar Theater
Enjoy this video recording of Cinnabar Theater's 2017 world premiere of Trevor Allen's memorable and engaging ONE STONE [EINSTEIN]. Asking its own big questions about curiosity, compassion and the cosmos, ONE STONE brings the life and mind of Albert Einstein to life with humor and warmth, encouraging the audience to think and feel big in this expansive universe we all call home. Thank you Eric Chazakin for sharing your videography! Support Cinnabar Theater. 
Musical Theater!
Here's your chance to see two fabulous local musicals online – for free! You can stream Main Stage West's "Hope" (2016) and Sonoma Arts Live's "Merman's Apprentice" (2019) on North Bay Stage and Screen.