Here's what's happening now in Sonoma County!
Looking for a good time? Find live music, theater, art, recreation, and more on our calendar! And be sure you're signed up for our weekly update so you don't miss any of the fun!
Wed, Sept. 27, 6-8pm
Paradise Ridge Wine & Sunset Series Enjoy live music, wine, food, and beautiful views. Santa Rosa.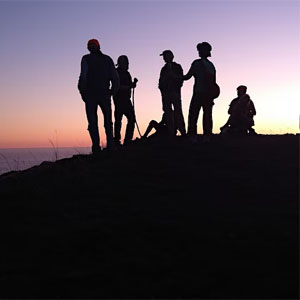 Thu, Sept. 28, 6-9:30pm Moonlit Migration Silhouettes at Jenner Headlands Preserve See migrating birds against the almost full moon.
On Stage in Sonoma County!
Experience the magic of theatre!
A theatre performance is never the same show twice; each is a vibrant, unique experience. So go see a play!
Sat, Sept. 30, 10am-3pm
Harvest Festival LandPaths is celebrating the 16th anniversary of Bayer Farm! Santa Rosa.
Sat, Sept. 30, 7pm Burnside Farewell Concert at Hopmonk-Sebastopol Join us as we drift into whatever mystery awaits us on the other side.