Farmers Markets in Sonoma County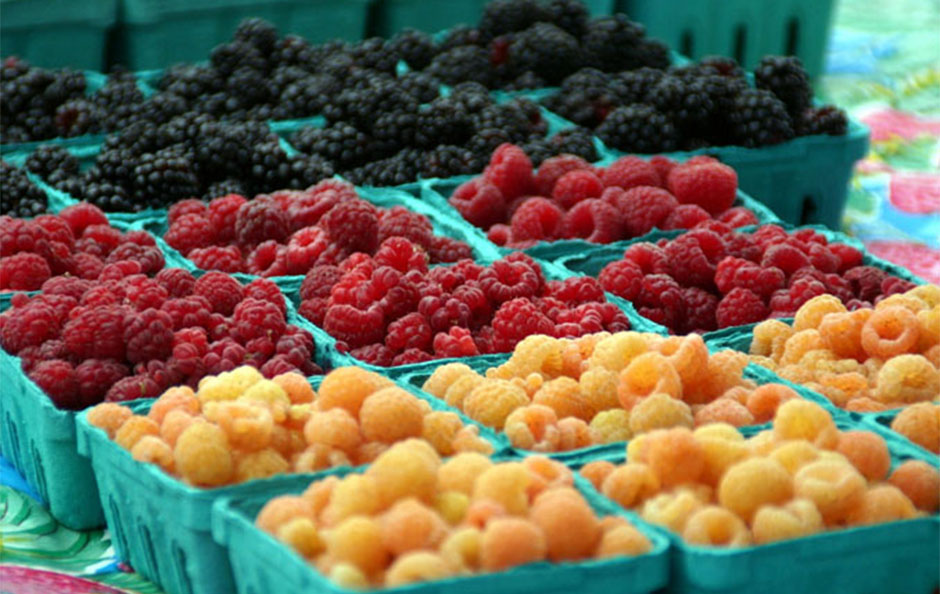 Support your local farmers and a strong local food system!

*Year-round markets
🎵 Live music
Bodega Bay Community Farmers Market
Sundays (Memorial Day Sunday-October), 10am-2pm., 2255 Highway 1, Bodega Bay.
Cotati Community Farmers Market
🎵 Wednesdays 4:30-7:30pm, June 7 to Sept 27, Rain or Shine
La Plaza Park, Old Redwood Hwy & W Sierra Ave, Cotati.
Forestville Farmers' Market
🎵 Tuesdays: 4-7pm, June – September.
6990 Front Street, Forestville.
Healdsburg Farmers' Markets
🎵 Saturdays: 8:30am-noon, April 15- December 23, 2023. West Plaza parking lot.
🎵 Tuesdays: 9am-12:30pm, May 16-Sept. 26, 2023 Downtown Healdsburg Plaza.
🎵 Occidental Community Farmers' Market
Thursdays 4pm-8pm, June 1-October, 2023. Located at the south end of downtown Occidental.
* Petaluma East-Side Farmers Market
Tuesdays, 10am to 1:30pm. Year Round | Rain or Shine
320 N McDowell Blvd. Petaluma.
Petaluma Walnut Park Farmers Market
Saturdays, 2-5pm, May 6 – Nov 18, rain or shine.
Walnut Park 4th St & D St, Petaluma
🎵 Petaluma Evening Farmers Market
Thursdays, 4-8pm June 29 through September 28, 2023
Sonoma Marin Fairgrounds, 175 Fairgrounds Dr., Petaluma
Rohnert Park Community Farmers Market
Fridays, 5-8pm, June 2 – Aug 31, 2023
500 City Center Dr., Rohnert Park.
Russian River Farmers Market
Thursdays (June-August): 3-7 p.m., the Plaza, Guerneville
* Santa Rosa Community Farmers Market
Wednesdays, 9am – 1pm; Saturdays 8:30am – 1pm; Year Round | Rain or Shine
Farmers Lane Plaza 1501 Farmers Lane, Santa Rosa.
Santa Rosa El Mercadito Farmers Market
Sundays 11am to 3pm, Year Round
665 Sebastopol Rd, Santa Rosa
* Santa Rosa Original Certified Farmers Market
Saturdays (year-round) Wednesday (Mar.-Dec) 8:30am to 1pm.
Luther Burbank Center for the Arts
50 Mark West Springs Road, Santa Rosa.
* Sebastopol Certified Farmers Market
🎵 Sundays, 9am – 1:30pm, Year-Round
Sebastopol Plaza on Weeks Way, downtown Sebastopol.
Sonoma's Tuesday Night Market
🎵 Tuesdays, 3-6pm, May-September.
Farmer and Agricultural Product Only Market at the Sonoma Veterans Memorial Building East Parking Lot,
126 1st St West, Sonoma
* Sonoma Valley Certified Farmer Market
Fridays, 9am-12:30pm, 241 First St. W., Sonoma.
Windsor Certified Farmers Market
🎵 Sundays, 10-1, 1st Sunday in April to 1st Sunday in December and Thursdays, 5-8pm, June – Sept.
701 McClelland Dr., Windsor.