Happening in Sonoma County has a large and engaged audience and all of them are looking for where to go and what to do! You'll want to be included on our dining guide!
Get your delicious offerings in front of lots of hungry people who want to support you!
Here's what you get:
People love to look at pictures of delicious food! And they get the information they want at a glance here!
Our readers come here to find out where to go and they want to to support local businesses.
.We promote "What to Eat" via our website, our weekly newsletter and social media. 
Your ad on "What to Eat in Sonoma County" features your mouth-watering image, along with your info for just $45/month ($39 if you sign up for six months)!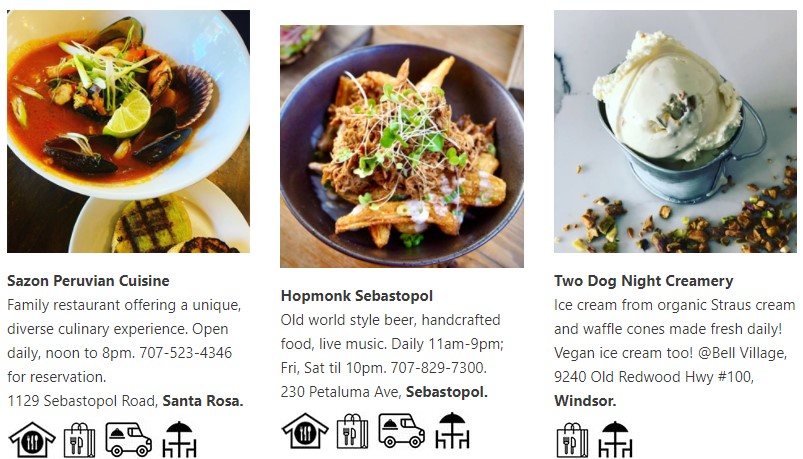 Get on What to Eat in Sonoma County now!
Tell us what you'd like to include; a payment form will follow. Just $135 for 3 months; $235 for 6 months!
Want help submitting your listing? Contact us and we can call to walk you through it by phone in about 5 minutes.