Happening in Sonoma County has a large and engaged audience and all of them are looking for where to go and what to do! You'll want to be included on our dining guide!
Get your delicious offerings in front of lots of hungry people who want to support you!
Here's what you get:
Your ad on "What to Eat in Sonoma County" includes your mouth-watering image, along with your business name, address, description and a link to your website or Facebook page, plus icons to show that you offer indoor dining, outdoor dining, take-out, and/or delivery – for just $45/month ($39 if you sign up for six months)!
.People love pictures of delicious food! And they get the information they want at a glance.
Our readers come here to find out where to go and they want to to support local businesses.
We promote "What to Eat" via our website, our weekly newsletter and social media.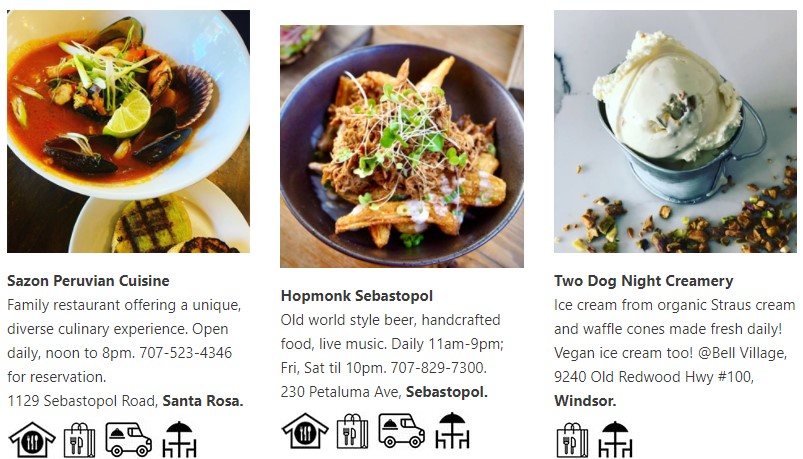 Get on What to Eat in Sonoma County now!
Tell us what you'd like to include; a payment form will follow. Just $135 for 3 months; $235 for 6 months!
.