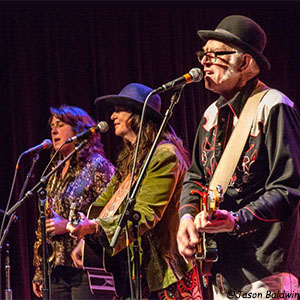 Wed, September 14, 2022, 6:00 pm - 8:30 pm
Doug Blumer has miles of music behind his smooth vocals and awesome guitar. This band brings his love for acoustic music together with thick harmonies.
Nancy Irish, Doug's wife, has been his songwriting partner for over 20 years. Together they have penned some of Doug's most popular songs. The Bohemian Highway gives this pair the opportunity to perform those songs, as well as many new tunes, to the delight of their audiences.
View on Website Add to Google Calendar
HopMonk Tavern – Sebastopol
230 Petaluma Ave - Sebastopol