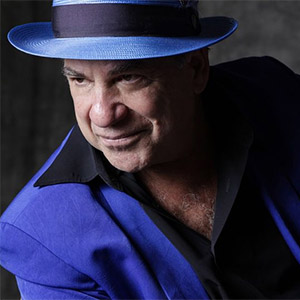 Fri, February 5, 2021, 8:00 pm
Tune in Friday, February 5 at 8PM to watch an exclusive Luther Locals recording of Mitch Woods on our Facebook page!
Mitch Woods and His Rocket 88s have been the torchbearers of a great American blues musical heritage, not for two years but two decades.
Taking their inspiration from the great jump n' boogie outfits of the late 40s and early 50s, they breathe fresh life into the music that gave birth to rock n' roll. Woods styled his group after the jumpin' n' jivin', shoutin' n' honkin', pumpin' n' poundin' bands of Louis Jordan, Wynonie Harris, Joe and Jimmy Liggins, Amos Milburn, and Roy Milton. Adding a healthy dose of New Orleans rhythm and blues, piledrivin' piano, and some of his own contemporary playful lyrics, Woods and His Rocket 88s forge their own brand of music they call "rock-a-boogie."
Free.
View on Website Add to Google Calendar