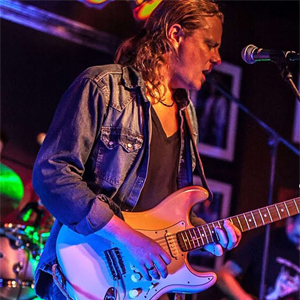 Fri, January 27, 2023, 7:30 pm - 10:00 pm
British-born and now US-based, Matt Schofield continues to push the frontiers and reshape the boundaries of the British Blues tradition. He is a multi-award-winning guitar virtuoso, singer, songwriter, producer, and band leader. After more than 30 years of performing, Schofield's impact as one of his generation's most influential and distinctive guitarists is profound. Along with a storied career that has taken him and his band to nearly 30 countries worldwide comes awards, industry, and critical acclaim:
Three-time British Blues Guitarist of the Year.

British Blues Album of the Year.

First guitarist inducted into the British Blues Awards Hall of Fame.

Mojo magazine Blues Album of the Year.
Guitar & Bass magazine's Top Ten British Blues Guitarists of all time


alongside Eric Clapton and Peter Green.
What remains ever impressive is Schofield live. From main stages at prestigious festivals such as Montreal and North Sea Jazz to packed houses in legendary clubs like New York's Iridium or London's 100 Club, his ability to connect with audiences immediately and profoundly is unforgettable. Schofield's authenticity, mastery of guitar, emotive vocals, and improvisational brilliance are brought to life within his innovative original compositions.
Admission: VIP Front-of-House $40; General Admission $25.
View on Website Add to Google Calendar
The Raven Performing Arts Theater
115 North Street - Healdsburg

Price: $25.00