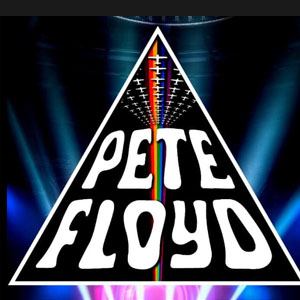 Fri, November 25, 2022, 8:30 pm - 11:00 pm
Pete Floyd is a Sonoma/Marin based Pink Floyd tribute band made of 8 all-star musicians led by two Petes: Pete Delaney of the Grain and Avocado Sundae and Pete Hale of the Hots and Dictator Tots. The pair dreamed of bringing a true Pink Floyd experience to life in the summer of 2021. Phone calls were made; as what is Pink Floyd without soaring keyboards (Bob McBain), some funky bass (Toby Tyler), jazzy melodic drums (Sean England), blissful saxophone (Alex Garcia) and the powerful ethereal female vocals (Marin's own favorites Teal Collins and Paige Clem).
We invite you to close your eyes and sway to the sounds as so many sell-out audiences have done in large shows, festivals, and private concerts over the past year. You'll be alternately transfixed, dancing, and singing along.
This event is 21 and over.
View on Website Add to Google Calendar
Mystic Theatre & Music Hall
23 Petaluma Blvd N - Petaluma

Price: $20.00