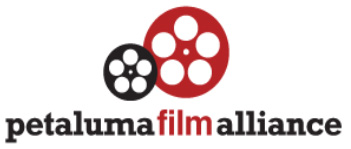 Sept 7-Nov. 30, 2022, Wednesday nights
Petaluma Cinema Series at SRJC Petaluma
SRJC Petaluma hosts a series of special screenings and film conversations in fall an spring. All films screen Wednesday nights at 6:30 or 7pm in the Carole L. Ellis Auditorium. Guests are invited to attend an optional pre-show program. $6 General, $5 Students & Seniors, FREE for PFA Members, $50 Series Pass + parking pass. Proof of vaccination is required at all events on SRJC campuses. View the Fall schedule.

Sept. 9- Nov. 13, 2022; Fridays at 7pm, Sundays at 4pm
Sonoma Film Institute film series at Sonoma State University
The Sonoma Film Institute (SFI), located on the Sonoma State University campus, is the oldest film repertory organization in the North Bay Area. Since 1973, SFI has unspooled enough celluloid to reach the next galaxy. SFI screenings – ranging from silent cinema to the avant-garde, from contemporary American fare to films from the developing world – expand the educational opportunities to students, as well as providing cultural benefit to the campus and surrounding community.
For your safety and that of other guests, masks are strongly recommended, but no longer required indoors.
Admission is free, but a $5 donation is suggested.
Screenings are in Warren Auditorium in Ives Hall at Sonoma State University. A $5.00 parking fee is charged on all campus lots. View the fall schedule.
First Annual River & Redwoods Film Festival at Monte Rio Theater & Extravaganza
Recognized as a cultural legacy, the Monte Rio theater continues to carry significant historical importance as filmmakers and artists countywide have an opportunity to showcase their craft with the exciting inaugural River and Redwoods Film Festival making its debut this coming November. Local writer/director Eli Horowitz (who co-created, wrote and executive produced the critically acclaimed podcast and TV series, Homecoming), will be participating in opening night festivities and screening his locally shot film Gone in the Night.
RRFF is inviting submissions from Bay Area filmmakers for all types of films: shorts, features, narratives, documentaries, experimental and more. Entries must be submitted by Oct.12, 2022. Details on website.
Film Festivals coming in spring, 2023
Sonoma International Film Festival
Wednesday, March 22, 2023 – Sunday, March 26, 2023
Sebastopol Documentary Film Festival, March 16, 2023 – Sunday, March 19, 2023
Alexander Valley Film Festival, April 29 – May 7, 2023