Film Series 2023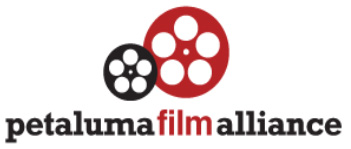 Feb. 3 – May 10, 2023, Wednesday nights
Petaluma Cinema Series at SRJC Petaluma
SRJC Petaluma hosts a series of special screenings and film conversations in fall and spring. All films screen Wednesday nights at 6:30 or 7pm in the Carole L. Ellis Auditorium. Guests are invited to attend an optional pre-show program. $6 General, $5 Students & Seniors, FREE for PFA Members, $50 Series Pass + parking pass. Proof of vaccination is required at all events on SRJC campuses. View the Spring schedule.

Mar. 3 – May 7, 2023; Fridays at 7pm, Sundays at 4pm
Sonoma Film Institute film series at Sonoma State University
The Sonoma Film Institute (SFI), located on the Sonoma State University campus, is the oldest film repertory organization in the North Bay Area. SFI screenings – ranging from silent cinema to the avant-garde, from contemporary American fare to films from the developing world – are open to students and the surrounding community.
Admission is free, but a $5 donation is suggested. Screenings are in Warren Auditorium in Ives Hall at Sonoma State University. A $5.00 parking fee is charged on all campus lots. View the spring schedule.
Film Festivals Spring 2023

March 22-26, 2023
The Sonoma International Film Festival (SIFF) is a 501(c)(3) non-profit organization dedicated to promoting the best in independent film and filmmakers from around the world, inspiring savvy film lovers, and introducing the power of film to student filmmakers.

March 16-19, 2023
Sebastopol Documentary Film Festival is driven by an immense curiosity to learn and understand the lives of others, lives different in experience and age from our own. Submissions are open to anyone, from every part of the world. Films are chosen for excellence in craft, character, storytelling and authenticity. Sebastopol Documentary Film Festival is an Oscar® qualifying Film Festival.
April 29 – May 7, 2023 in Cloverdale, Geyserville, Healdsburg, Windsor, and Santa Rosa.
AVFest showcases and hosts new and emerging talents from all over the world, featuring cutting-edge indie films and selections of diverse works from and about underrepresented artists and communities.. The Fest creates opportunities for the community to gather, celebrate film, and meet and learn from visiting artists. The Fest also offers deeply discounted tickets to include students and low-income neighbors.