Nature & Recreation
Enjoy these experiences brought to you by parks and nature organizations in Sonoma County!
Also see Where to Hike in Sonoma County.
Wildflower Walks in Sonoma County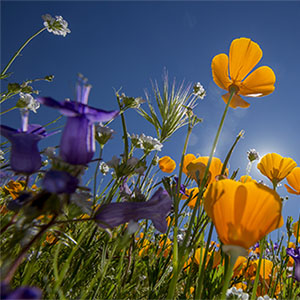 The Wolf House Fire – Jack London State Historic Park
Learn about the fire that destroyed author and adventurer Jack London's Wolf House, the theories about the origin of the fire, and the forensics team that answered the question.
Then learn more about Jack London State Historic Park, located in beautiful Glen Ellen.
Wild Wonders: Mushrooms & Fungi
Curious about mushrooms? Watch this episode of Wild Wonders presented by Pepperwood Preserve, all about mushrooms and other fungi!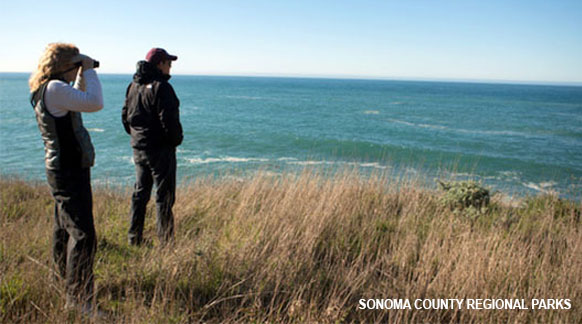 Top Spots for Sonoma Coast Whale Watching
The late-winter migration of Pacific gray whales from Baja to the Bering Sea brings them close to the California coastline between February and April. Mother-calf pairs tend to travel closer to shore than the individual adults heading north. Sonoma Coast blufftops offer a variety of great options for whale watching, including Gualala Point Regional Park, Stillwater Cove Regional Park, and anywhere along the Bodega Bay coastline. Grab some binoculars and come see for yourself!
Wild Wonders: Coast Redwood
Learn from Summer Swallow with Pepperwood Preserve why our redwoods live such long lives, and even survive wildfires!
Pepperwood's 3,200 acre preserve serves as a refuge for over 900 species of plants and animals. We are leaders in ecosystem-climate research, producing critical science to help guide our region's natural resource management and conservation planning.
Wild Wonders: Winter Ground Birds
Winter is a great time to get outside and see birds in Sonoma County and beyond! Join Nicole Barden with Pepperwood Preserve to learn about some of the common birds you might see hopping around in your yard or nearby park.
Watch Wild Wonders: Pollinator
Join Pepperwood Preserve for a close-up exploration of pollinators. Learn how and why these creatures work with flowers.
Hallberg Butterfly Gardens, a nine-acre non-profit wildlife sanctuary in West County
is now OPEN for self-guided tours by appointment. Visit their website for more information and to book a reservation.
Take Five With Jack – Ep. 7 A taste of the park
Join Jack London State Historic Park for a taste of Nature at the Oak Grove picnic area while we explore how to use our sense of taste to promote feelings of relaxation and joy.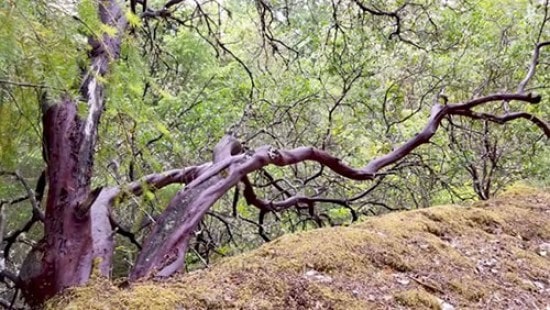 Wild Wonders: Manzanita
Pepperwood Preserve Environmental Educator Summer Swallow introduces us to the many forms of this classic California plant in this YouTube tour.
Watch Wild Sugarloaf – From the Critter Cam!
Enjoy this highlight reel featuring the creatures of Sugarloaf Ridge State Park and created by Guy Miller, a Park Stewards and Critter Cam team member. Thanks, Guy and the rest of the Critter Cam Team! And thanks to the stars – the animals!
Sugarloaf Ridge State Park is an amazing natural haven of 3,900 acres in Kenwood, located northeast of Kenwood in the Mayacamas Mountains between the Sonoma and Napa valleys. Visit Sugarloaf Ridge State Park!
From Sonoma Ecology Center
See what's below the surface of Sonoma Creek! Sonoma Ecology Center researcher Steven Lee made this beautiful video which includes sculpin, steelhead, crayfish, California roach, and the endangered California freshwater shrimp.
Click to see the full list of species our researchers saw.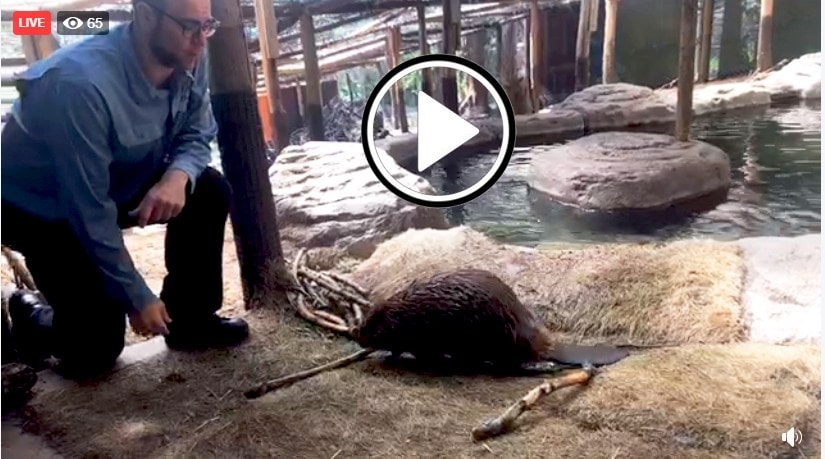 Visit the Sonoma County Wildlife Rescue
Enjoy this live-stream session featuring an orphaned North American Beaver with veterinarian Dr. Dan Famini! (Keep watching… There are baby opossums too!)
Sonoma County Wildlife Rescue is dedicated to: the rescue, rehabilitation, and release of sick, injured, and orphaned wildlife; and the promotion, understanding, appreciation, protection and conservation of wildlife through both our Educational Outreach Programs and our advocacy efforts.
Enjoy this virtual tour that park staff created for you. At the park, see "The House of Happy Walls" museum, Jack London's grave, and the remains of "Wolf House," his dream house which was destroyed by fire. Trails lead hikers through fir and oak woodlands to views of the Valley of the Moon.Be sure to visit the park soon!