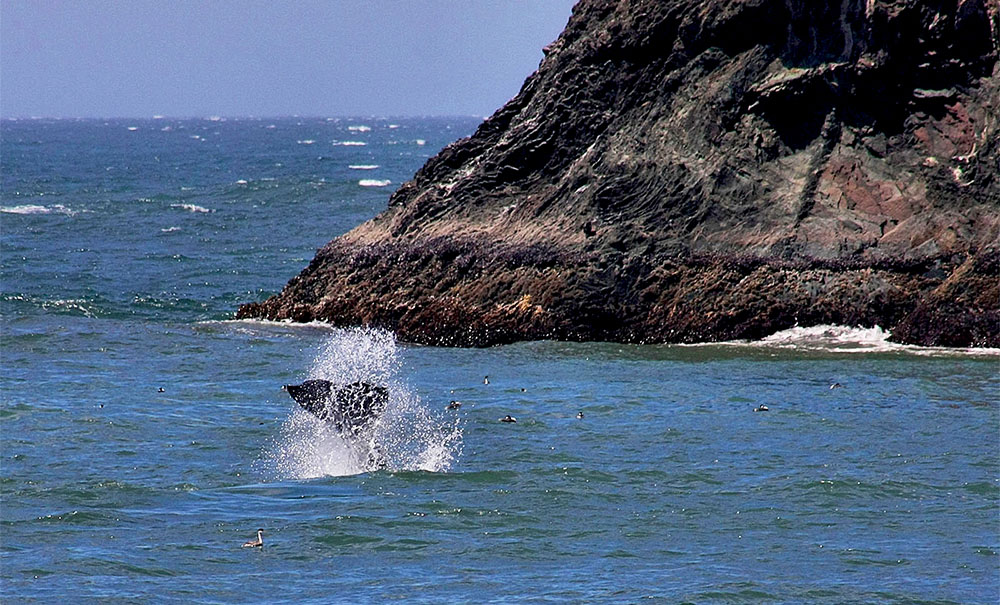 The annual south-to-north Pacific gray whale migration happens from February to May along the Sonoma Coast. As whales travel from the warm birthing lagoons along the Baja Peninsula to the frigid feeding grounds of Alaska's Bering Sea, mother-calf pairs tend to travel closer to shore than individual adults.
Visitors can go out any day of the week to see them at various locations. Bring binoculars and dress for fluctuating weather conditions.

Sonoma County Regional Parks has an excellent article about whale watching and where to see them.