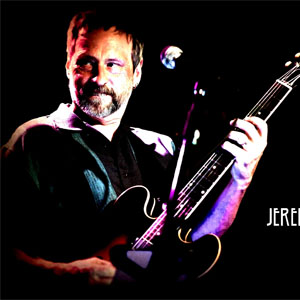 Sun, January 8, 2023, 3:00 pm - 6:00 pm
For San Francisco Bay Area multi-instrumentalist, Jeremy Gorman, music has been nothing short of a lifetime journey of self-expression and self-realization. Currently performing as a solo-artist, Jeremy has collaborated with many bands around the North Bay area including a project titled spaceMüs with daughter Blair Gorman.
With a deep knowledge of music theory, along with a vast range of musical tastes, Jeremy creates story-driven songs that capture ideas of hope and gratitude and of his own personal life's journey.
It is quite difficult to place Jeremy Gorman's music in a specific genre-box, as he draws from the likes of Jazz, Blues, Rock, classical and other styles, and yet, he manages to bring them all together into one cohesive sound.
View on Website Add to Google Calendar
Starling Bar Sonoma
19380 Highway 12 - Sonoma