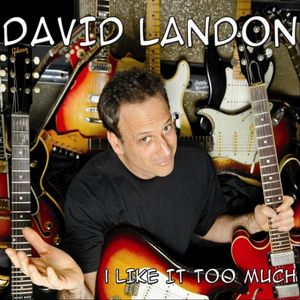 Mon, February 13, 2023, 6:00 pm - 9:00 pm
Blues Defenders ProJam, featuring singer, Songwriter and guitarist David Landon, who brings over 30 years of experience from the stage and studio to every note he plays. In the early days of David's professional career (circa 1990), David lived and performed in Paris, France where he was a steady fixture in the European club and festival circuit. Though life in Paris was truly wonderful for the American ex-pat musician, David wished for something greater then the regional success he had achieved abroad and so he returned to the US in 1995 and settled in the SF Bay Area to further pursue his musical vision.
Since his return to the US David has released 5 solo c.d.s and has played on countless recording sessions for a wide variety of artists. He has also performed in a multitude of venues across the US. In that time, David Landon also became a successful producer and engineer and opened his own recording facility in 2001 – Whip Records, where he has worked with many notable artists such as Taj Mahal, Tuck and Patti, Lenny Williams and Adam Duritz of the Counting Crows.
With the regular swing dancing and good times.
View on Website Add to Google Calendar
The California
528 Seventh St - Santa Rosa