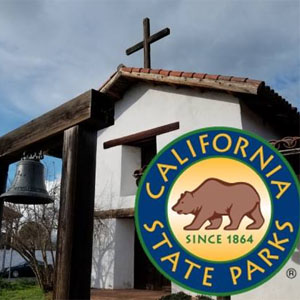 Sat, December 9, 2023, 5:00 pm - 8:00 pm
Join us for a magical evening as Holidays on the Northern Frontier returns to the enchanting Sonoma State Historic Park on December 9th!
Step into a world of yesteryears as we open the doors of the historic park to the public from 5pm to 8pm on Saturday, December 9th. Explore our festively decorated historic buildings and partake in the joyous festivities.
Musical Delight:
🎶 Enjoy the delightful tunes of the Pickle Creek String Band at the Toscano Hotel.
Santa's Workshop:
🎅 Meet Santa himself and get creative making your own holiday crafts at the Sonoma Barracks.
Historical Gem:
🏛️ Travel back in time and visit the rarely opened Blue Wing Inn.
Sing-Along Spectacular:
🎤 Experience the holiday spirit with the Valley of the Moon Chamber Ensemble leading festive sing-alongs at 5pm, 6pm, and 7pm.
Please note: The sing-along event has limited tickets available which can be secured on Saturday, November 18th, 2023, from 10:00 AM to 12:00 PM at the Sonoma Mission. Tickets are available for a suggested donation of $2.50 per ticket, with a limit of 4 tickets per person.
Don't miss this incredible opportunity to immerse yourself in the magic of the season at the Sonoma State Historic Park. For more information and ticket inquiries, contact us at:
📞 Phone: (707) 938-9560
🏠 Address: 114 E. Spain St., Sonoma, CA 95476
View on Website Add to Google Calendar
Sonoma State Historic Park
20 E Spain St. - Sonoma