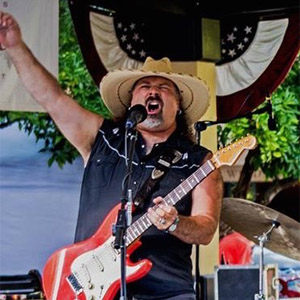 Sat, November 26, 2022, 2:30 pm - 5:00 pm
Upon seeing Stevie Ray Vaughan in the summer of 1983, and Buddy Guy the summer of 1986, it became quite clear that Johnny would abandon his aspiration to play like such rock guitarists as like Eddie Van Halen, Randy Rhoads and Joe Satriani . From that time on Johnny would make it a lifetime goal to be the best "Texas-Style" guitarist in Sonoma County.
Johnny no longer has that goal in mind. Instead he has put together a top shelf, smokin' blues band that features Paul Dowling on bass guitar & Steve DuBois on drums – each making their own artistic contributions.
Natalie Cilurzo, owner of Russian River Brewing Co., said that Johnny is an "extraordinary, talented local guitarist".
View on Website Add to Google Calendar
Murphy's Irish Pub
464 1st St E. - Sonoma