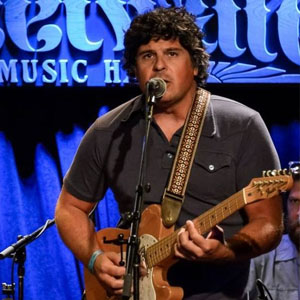 Fri, November 25, 2022, 9:00 pm - 11:45 pm
Mike Saliani is a singer-songwriter and guitarist from the San Francisco Bay Area. He has performed and recorded professionally for the last twenty years as a band leader, sideman, and session player with a number of Northern California bands and artists. Sharing stages with Marc Ford(Black Crowes), Ana Popovic, The Mother Hips, Garth Hudson of The Band, Whitey Morgan, Tim and Nicki Bluhm, and more. Notable venues include Petaluma Music Festival, Mystic Theater, Sweetwater Music Hall,Great American Music Hall, Living Room NYC.
He continues to work on his craft as a musician and songwriter. Currently he performs in various formations sharing his music solo-acoustic, duo, trio, or four-five piece groups. Mike has released three solo records independently, "Green Morning"(2007) "Dreams on Fire"(2012)and "Good Company"(2017).
Mike has a broad, eclectic range of musical influences(country,blues,jazz,folk, and rocknroll) His music is heavily steeped in west-coast meets southern flavored rock and roll and country-folk.
A brand new single "Ode to Jesse Lou" was released on April 23rd, 2021 on all major digital platforms. Mike plans to continue releasing new music throughout 2021.
View on Website Add to Google Calendar
The Elephant in the Room
177 a Healdsburg Avenue - Healdsburg