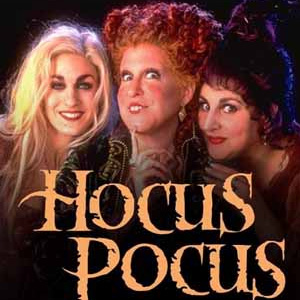 Fri, October 29, 2021, 6:30 pm
Following the Halloween costume contest hang around for a fiendishly good time when Movies on the Square will present, Hocus Pocus, the classic Disney film that features three outlandishly wild witches that return from 17th-century Salem after they're accidentally conjured up by some unsuspecting young pranksters. It's a night full of zany fun and comic chaos once the tricky 300-year-old trio set out to cast a spell on the town and reclaim their youth…but first, they must get their act together and outwit three kids and a talking cat.
Remember to bring your own lawn chairs, blankets, and warm coats!
View on Website Add to Google Calendar
Old Courthouse Square
50 Old Courthouse Square - Santa Rosa