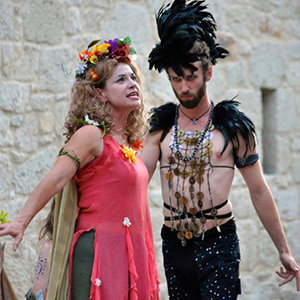 Sat, August 6, 2022, 7:00 pm
Midsummer madness goes awry in the forrest of Arden.
Enjoy Shakespeare Under the Stars with family and friends at Buena Vista Winery.
Wednesday through Sunday, August 3rd–7th and 10th–14th.
Doors open at 6 pm for the 7 pm show you don't want to miss.
Kate Kennedy's Avalon Players present "Midsummer Night's Dream"
Buena Vista Winery at 18000 Old Winery Road, Sonoma
Patio Seating provided, and you may bring a picnic.
Buena Vista Wines will be available for purchase on site.
For Tickets & More information visit www.buenavistawinery.com
$35 per seat at the Summer's most anticipated production.
View on Website Add to Google Calendar
Buena Vista Winery
18000 Old Winery Rd - Sonoma

Price: $35.00