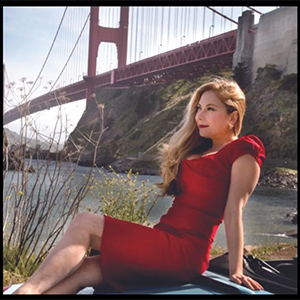 Sat, July 30, 2022, 8:00 pm - 10:30 pm
Shana Morrison's musical style has been called pop with a side of blues and a side of rock, but she has never shied away from including other ingredients, like country, R&B, and jazz into the mix. Her material is ever-changing, but what always remains the same is Shana's unique and wide-ranging voice. Her dynamic and charismatic talent has earned the attention of national newspapers and magazines as well as airplay on major radio stations.
The daughter of legendary Northern Irish musician Van Morrison, Shana began performing with her group Caledonia in the San Francisco Bay area in 1996, releasing their debut CD on her own label, Belfast Violet Records. Since 2002, Shana has toured internationally, including numerous concert dates with her father.
She has shared billing with the likes of Bonnie Raitt, John Lee Hooker, and Dr. John, and has played for a variety of festival audiences, including the San Francisco Blues Festival and the Cork Jazz Festival. Her set list always includes some of Van Morrison's greatest hits.
Advanced Reserved Seats $30
Day-of-Show $35
MOONDANCE after-party at Studio 52 at 6th Street Playhouse featuring: DJ Loisaida, DJ Broken Record & DJ Domo. 
Doors: 10pm
Dancing: 10:30pm – 1:30am
Cover Charge at the Door
$20 General Admission
$10 with ticket purchase to the Shana Morrison & Caledonia concert
View on Website Add to Google Calendar
6th Street Playhouse
52 W. 6th Street - Santa Rosa