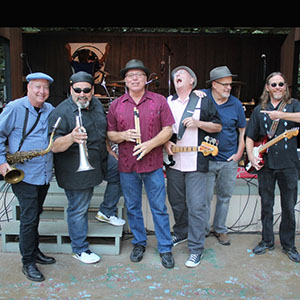 Sat, June 19, 2021, 6:00 pm - 9:00 pm
The Pulsators are back!!! Welcome home under the Redwoods at the Rio Nido Roadhouse.
The Pulsators have been voted a Sonoma County fan-favorite four times in reader's choice polls given by The Press Democrat.
With a get-up-and-dance kind of orchestration, their music has been defined as a spicy blend of driving blues, New Orleans-funky R&B, rock steady reggae and rock-and-roll.
$8 cover.
View on Website Add to Google Calendar
Rio Nido Roadhouse
14540 Canyon 2 Road - Rio Nido