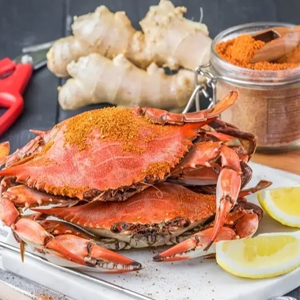 Don't wait to get tickets – These events sell out!
Sat, Jan. 21, 2023, 5-9:30pm
2nd Annual Crab Feed Fundraiser To Benefit Disabled Veterans
All-you-can-eat crab, salad, pasta, bread, and dessert. Wine and beer available. Auctions and raffles.
Santa Rosa
Sat, Feb. 11, 2023, 5-9pm
'Hot' Crab Feed Fundraiser | In-Person or Drive-Thru
Rohnert Park Chamber's 'Hot' Crab Feed Fundraiser is back! You can be In-Person or do Drive-Thru pick-up! In-Person event doors open at 5pm.
Rohnert Park
Sat, Feb. 11, 2023, 5-10pm
Crab Feed – 20th Annual! 'Ladies of the Redwood Empire'
All You Can Eat Crab | Cocktails | Live Band | Live Auction
Santa Rosa
Sat, Feb. 11, 5pm & 7pm
Sebastopol Rotary Club Annual Crab Feed
Live Music; supports our teachers.
Sebastopol
Friday, Feb. 24, 2023, 5:30-9pm
Sonoma County Democratic Party's 35th Annual Crab Feed
Join us for some delicious crab, pasta by the Pasta King, silent auction fun and more.