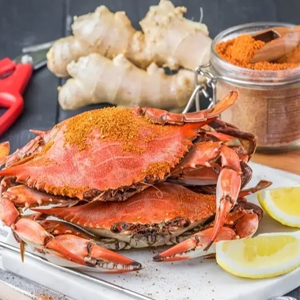 Don't wait to get tickets – These events sell out!
Sat., Jan. 29, 1 to 4pm.
Russian River Rotary Club's Annual Drive-Thru Roaring 20s Crab Feed & Virtual Live Auction
Crab Dinner & Wine pick-up (at Luther Burbank Center, Santa Rosa.
Fri, Jan. 28,, 3-6pm
PWC Dungeness Crab Feed Drive Through Curbside Pick Up
Petaluma Woman's Club, 518 B Street, Petaluma.

Sat, Feb. 5, 4:30-7pm
Crab Feed Drive-Through by Penngrove Social Firemen
Penngrove Community Clubhouse.
Sat., Feb.12, 3-6pm
Sebastopol Rotary Club's Drive Thru Crab Feed
at The Holy Ghost Hall. Tickets must be purchased by Feb. 2.
Sat, Feb. 12,, 4:30-9pm
Rohnert Park Chamber of Commerce 'Hot' Crab Feed, In-Person or Drive-Thru
Rohnert Park Community Center.

Fri, Feb. 25, 4-6pm
Rotary Club of Petaluma Drive Thru Crab & Pasta Feed
AMF Bowling Parking Lot, Petaluma.


Fri., Feb. 25, 4:30-8pm
Sonoma County Democratic Party Crab Feed
Pick up your generous dinner at the Veterans Memorial Hall in Santa Rosa then join an online event featuring U.S. Representatives Mike Thompson and Jared Huffman.