Cloverdale
The Gould-Shaw House Museum and History Center
215 N. Cloverdale Blvd. Cloverdale. (707) 894-2067.
Restored Victorian home, Pomo artistry and artifacts, history exhibits.
Thursday – Saturday, 10am- 4pm; Sunday, 12-4pm
Admission: Free, donations accepted.
Healdsburg
Healdsburg Museum & Historical Society
221 Matheson St., Healdsburg. (707) 431-3325.
Artifacts, documents and photographs that trace the rich history of Healdsburg and surrounding areas.
Wednesday – Sunday, 11am- 4pm.
Free admission; donations accepted.
Jenner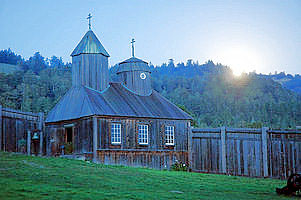 Fort Ross State Historic Park
Located eleven miles north of Jenner on California Highway One.
Natural landscapes as well as historic structures and exhibits that bring to life the former Imperial Russian settlement, early California Ranch era, and Kashaya territory.
Open daily, 10:00am to 4:30pm.
Regular Day Use Fees: (does not apply to special events) $8.00 per car; $7 (senior).
Petaluma
Military Antiques & Museum
300 Petaluma Boulevard, Petaluma (located in the basement of the antique collective building)
(707) 763-2220
Thursday through Sunday 10am-5:30pm.
Free.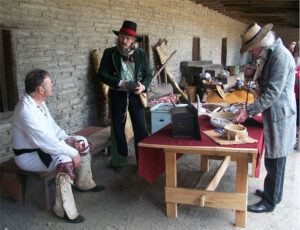 Petaluma Adobe State Park
3325 Adobe Road, Petaluma, CA 94954
707-762-4871
Petaluma Historical Library & Museum
20 4th Street, Petaluma
(707) 778-4398
Thursdays through Saturdays, 10am-4pm; Sundays, 12-3pm.
Admission: Donation requested.
Petaluma Wildlife & Natural Science Museum
Open 1st and 3rd Saturdays of every month from 11am-3pm, except on holidays.
Admission: $5 for everyone ages 6 and older.
201 Fair Street Petaluma (Petaluma High School)
(707) 778-4787
Santa Rosa
California Indian Museum and Cultural Center
5250 Aero Dr, Santa Rosa. (707) 579-3004.
California Indian history and culture from an Indian perspective.
Monday- Friday 9am-5p.m.
$7.00 for adults and $5.00 for seniors and children.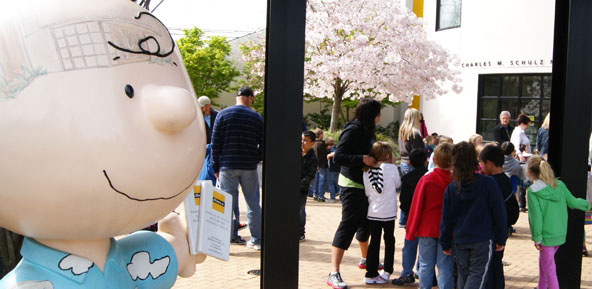 Charles M. Schulz Museum and Research Center
2301 Hardies Ln, Santa Rosa. (707) 579-4452.
The largest collection of original Peanuts art work in the world.
Visit website for hours.
Adults -$10; Seniors (62 and over with ID)-$5; Youth/Students (4–18 or with valid student ID)-$5; Members & Youth 3 and Under-FREE.
The Children's Museum of Sonoma County
1835 W. Steele Lane, Santa Rosa. 707.546.4069
Open Daily, except Tuesdays: 9 am – 4 pm; Sundays: For Members only.
Adults and Children: $10; Babies Under 12 months: FREE.
Jesse Peter Museum
Ethnographic art from throughout the Americas and parts of Africa, Asia, and the Pacific.
1501 Mendocino Ave., Santa Rosa. (707) 527-4479.
Visit website for hours.
Free admission.
Luther Burbank Home and Gardens
204 Santa Rosa Ave, Santa Rosa. (707) 524-5445.
A city park containing the former home, greenhouse, gardens, and grave of noted American horticulturist Luther Burbank.
The Gardens are open to the public every day from 8 to dusk. Drop-in guided tours are offered Tuesday – Sunday from 10 – 3:30. Adults $10; Children 12-18, Seniors and College Students with ID $8.50; children under 12 free with an adult.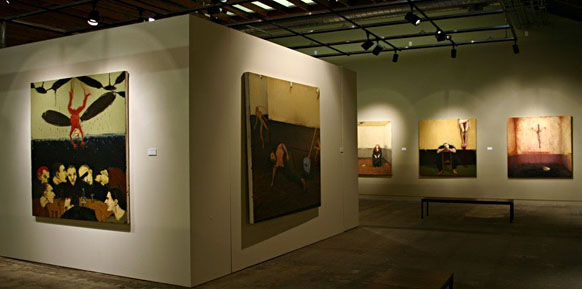 Museum of Sonoma County: Art Museum of Sonoma County & History Museum of Sonoma County
425 Seventh Street, Santa Rosa. 707-579-1500.
Tuesday through Sunday, 11am-5pm
Admission: Adults: $10; Students and Seniors: $7; Children and 12: FREE; Museum Members: FREE.
Pacific Coast Air Museum
One Air Museum Way, Santa Rosa. 707-575-7900.
Wednesday-Sunday, 10am- 4pm.
Adult: $10; Senior (65 & older): $7; Youth (6-17): $5; Children (under 6): Free; Active & Retired Military: (with official active/retired cards – not VA) Free.
Sebastopol
Luther Burbank Gold Ridge Experiment Farm
7777 Bodega Ave., Sebastopol.
Self-guided tours any time; free trail map found on the kiosk and barn.
Sebastopol Center for the Arts
Visual, performing and literary arts.
282 S. High Street, Sebastopol. 707-829-4797.
Tuesday – Friday, 10am – 4pm; Saturday & Sunday 1 – 4pm.
Free admission.
West County Museum
Western Sonoma County Historical Society
261 South Main Street, Sebastopol. (707) 829-6711.
Thursday –Sunday, 1-4 pm.
Free admission.
Sonoma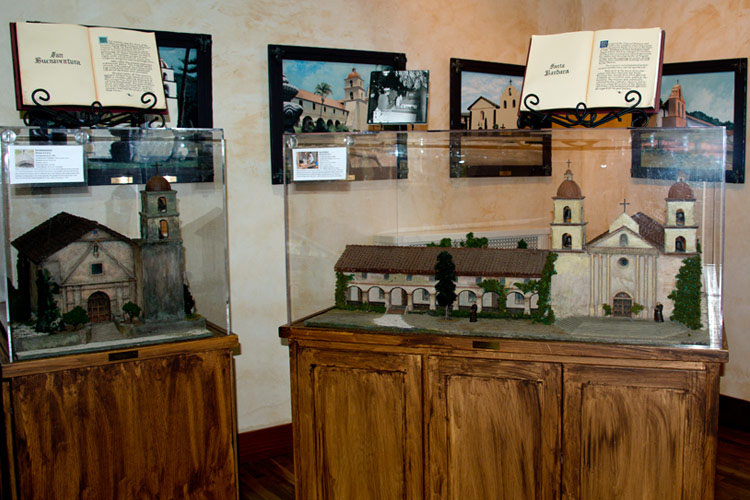 California Missions Museum at Cline Cellars
Historic display of all 21 California missions, built to scale in 1939 for the California Pacific Exhibition.
24737 Arnold Drive/Hwy 121, Sonoma. 707-939-8051.
Open daily 10am-4pm.
Free admission.
Depot Park Museum
Sonoma Valley Historical Society
270 1st Street West, Sonoma. 707-938-1762.
Museum Hours: Fri. – Sun. 1-4 PM
Admission is free; donations welcome.
Sonoma State Historic Park
a California State Park located in the center of Sonoma, California. The park consists of six sites: the Mission San Francisco Solano, the Sonoma Barracks (sometimes called the Presidio of Sonoma), the Blue Wing Inn, La Casa Grande, Lachryma Montis, and the Toscano Hotel.
Sonoma Valley Museum of Art
Modern and contemporary art.
551 Broadway, Sonoma. (707) 939-7862.
Wednesdays through Sunday, 11 am – 5 pm.
General Admission: $5; Family Admission: $8; Students 18 and under: FREE; SVMA Members: FREE.
Every Wednesday FREE for all visitors.