Celebrate fall in wine country with color walks, special fall events, and more!
.
Fall Hikes and Walks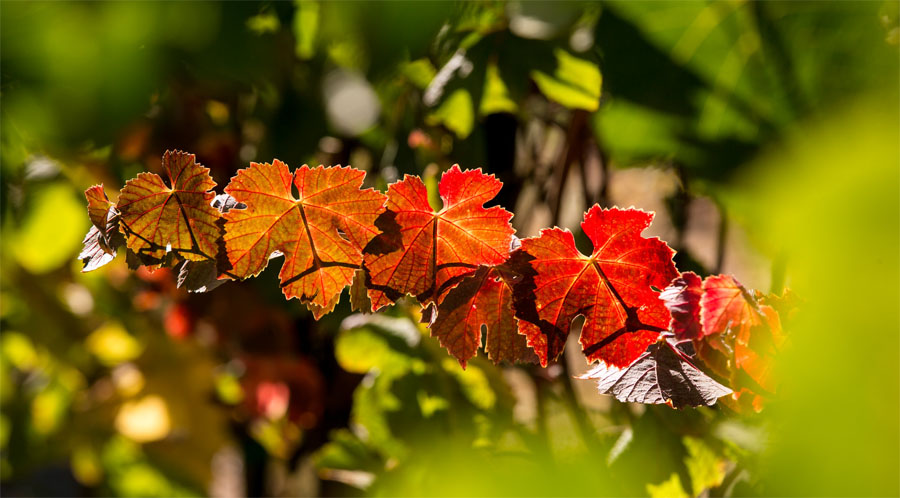 Vineyard Color
To experience the fall colors of the vineyards – vistas glowing in yellow-gold, crimson, and deep burgundy – take part in The 'Sonoma County Vineyard Adventures' program, operated by the Sonoma County Winegrowers. You can enjoy free, no-appointment needed, self-guided vineyard tours. Walk among the vine rows and discover each winery's unique story. You will learn about the history of the region, the influence of soil types and microclimates, various viticulture techniques, and sustainable farming practices such as the use of wind technology and water conservation.
Regional Parks
Have you visited all of Sonoma County's Regional Parks? Meda Freeman, Communications Manager for Sonoma County Regional Parks, shares some of her favorites for fall:
North Sonoma Mountain Regional Park & Open Space Preserve, Santa Rosa
A section of the Bay Area Ridge Trail in the park begins in the ferns and redwoods on the south fork of Matanzas Creek, then climbs to nearly 2,000 feet through forests of colorful oaks and bay laurels, treating hikers to stunning views of autumn-hued vineyards and peaks surrounding Santa Rosa and Sonoma Valley.
Shiloh Ranch Regional Park, Windsor
In late fall, big leaf maple and oaks display vibrant fall colors against the evergreens in this mixed forest, and the bark of the madrones shows subtle shades of green, orange, and red.
Sonoma Valley Regional Park, Glen Ellen
Surrounded by the brilliantly colored vineyards of the Valley of the Moon, you can hear acorns drop as you walk the oak-lined trail.
Spring Lake RegionalPark, Santa Rosa
You'll see a surprisingly ample display of fall colors on the easy, paved path around the lake and crossing the dams.

The Sonoma Coast
Autumn on the coast brings spectacular weather, with clear skies and an average high temperature of 77 degrees in October. All of Regional Parks' coastal beaches and trails are dog-friendly. Meda suggests Gualala Point, The Sea Ranch, and Doran Regional Park.
.
Native oaks and maples display fall color alongside golden grasses and evergreen foliage, California Bay Laurel and cattails. Hike around Lake Ilsanjo and along the creeks. Note: Dogs are not allowed on trails, only on paved Channel Drive.
.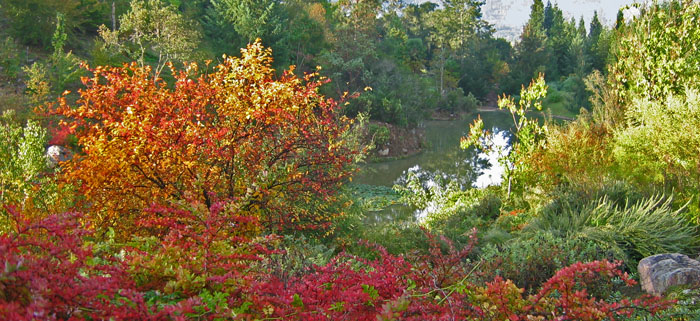 This wild Asian woodland is a beautiful place to visit year-round, but in autumn the garden offers fall foliage walks celebrating its incredible collection of maples—over 40 species, all with exceptional autumn color. While maples will take center stage, you'll also learn about other colorful plants in the Garden. Saturdays, Oct. 5—Nov. 19. Free with Garden admission ($8-12). Please pre-register: nhart@quarryhillbg.org.
.
Fall on the Farm
Visit your local farmers market to find figs, persimmons, pomegranates, and apples; artichokes, broccoli, bok choy and brussels sprouts; heirloom tomatoes; winter squash and pumpkins; and greens of all kinds!
Sonoma County Farm Trails Apple Trail
Nothing says fall like crisp, juicy apples! Farm Trails can show you where to find everything apple from local farmers and makers!
Apples by the bag or box at farm stands & farmers' markets.
Local cidermakers and fresh-pressed local apple juice!
Fresh-baked apple pies and baked goods
Local U–pick apple orchards.
Fresh-made apple sauce, apple butter, apple vinegar, apple shrubs, dried apples, soap & skincare, and more apple products.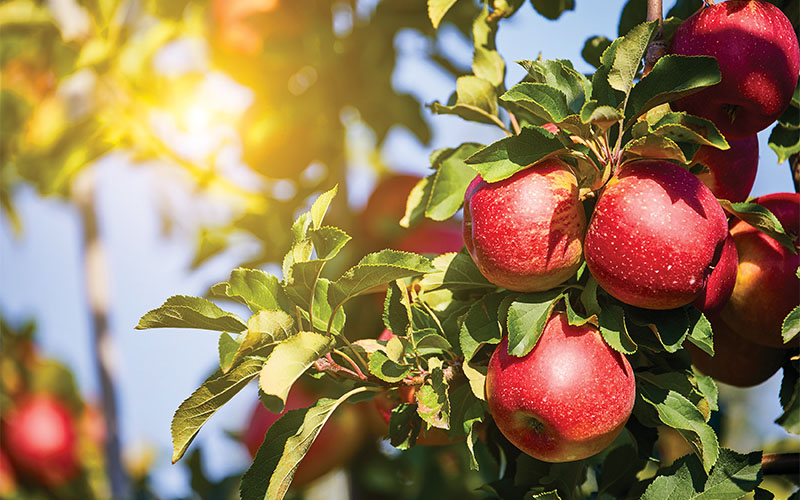 Pumpkin Patches in Sonoma County
Check out our special feature on local pumpkin patches to fnd out where to pick out pumpkins, get lost in a corn maze, take a hay ride,and more!
Fall Events in Sonoma County
From wine to pumpkins, find harvest-time fun for all ages! Don't miss these fun events!
Sun., Oct. 10th to Fri., Oct. 22, 2021
Healdsburg Scarecrow Festival!
A Community Art Project and FUN-Draiser Benefiting the Healdsburg Center for the Arts.
Come view Scarecrows created by non-profits, businesses, community groups, families and friends on display around downtown Healdsburg. Auction Oct. 15-23/

Sat, Oct. 16, 2021, 10am-3pm
Fort Ross Harvest Festival
Pack a picnic, enjoy Russian dancing, and help us harvest the bounty of the orchard at Fort Ross State Historic Park. Jenner.

Sun, Oct. 17, 2021, 11am-3pm
Healdsburg Crush
Enjoy a day of premium wine tasting in the Healdsburg Plaza! All proceeds benefit Boys & Girls Clubs Sonoma-Marin. Healdsburg.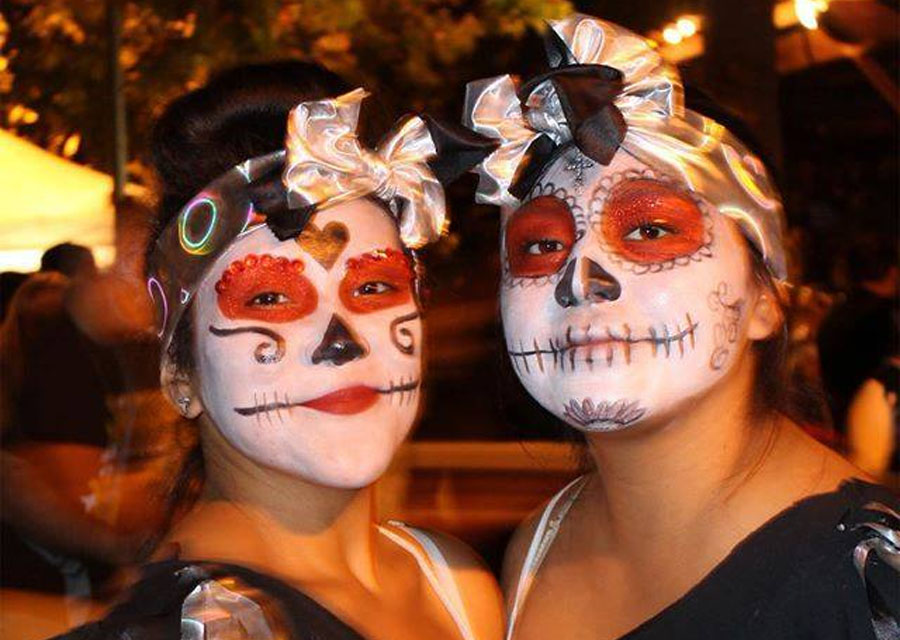 .